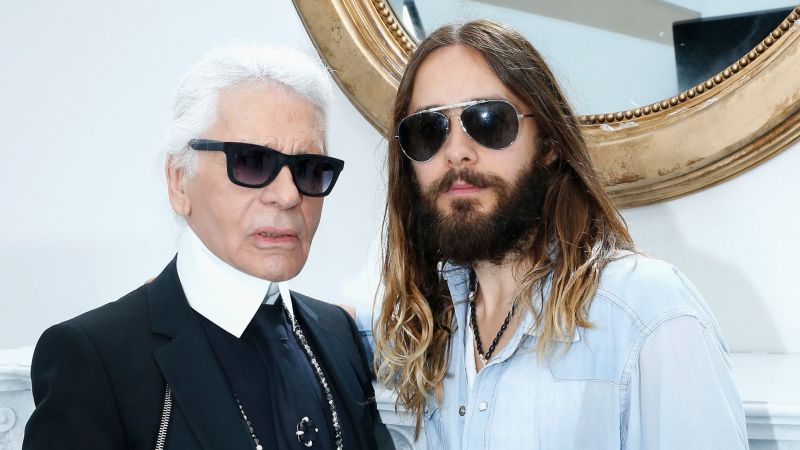 Jared Leto will play Karl Lagerfeld in biopic of the late dressmaker


USA Prime Time
 — 

Jared Leto will star in and produce a biopic of Karl Lagerfeld, Women's Wear Daily reports.
The Oscar winner says he thinks the late dressmaker and former inventive director of Chanel can be proud.
"I really feel like this can be a full-circle second, and Karl can be happy with what we're doing," Leto instructed the publication. "Karl was an artist. Period. He was a dressmaker, he was a photographer, he was an artist. There was no defining him. He was a inventive powerhouse."
There is not any director on board but for the film.
The publication reviews the challenge does "include the backing of the Karl Lagerfeld style home," and it set to element Lagerfeld's life and relationships.
"There are a mess of relationships to discover," Leto mentioned. "Karl had a profession that spanned 50-plus years, so each personally and professionally he was near various folks. I can say we're going to house in on key relationships that convey totally different components of his life."
Leto added: "My position is to painting him on display as truthfully as potential."
"Karl was a human being. We all have magnificence inside us and all of us have faults. We have masks after which we have now moments once we reveal the masks. I'm all the time involved in seeing what's behind the masks," he mentioned.