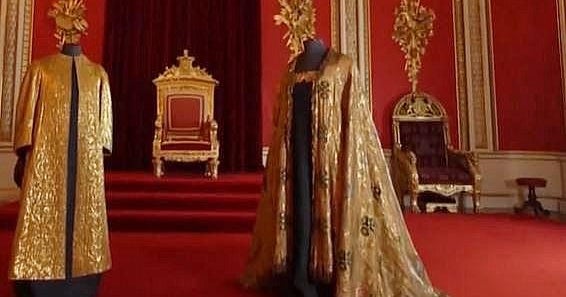 King Charles to re-use robes from his grandfather's coronation
London — When the world tunes in to observe the coronation of Britain's King Charles III on May 6, there could also be quite a lot of eyes targeted on what the monarch is carrying. The eco-minded king has determined to reuse a number of historic objects on the massive day, together with some robes actually manufactured from gold.  
"His majesty the king has determined to reuse items from the coronation of his grandfather, King George VI, in 1937," Caroline De Guitaut, Deputy Surveyor of the King's Works of Art, defined to CBS News.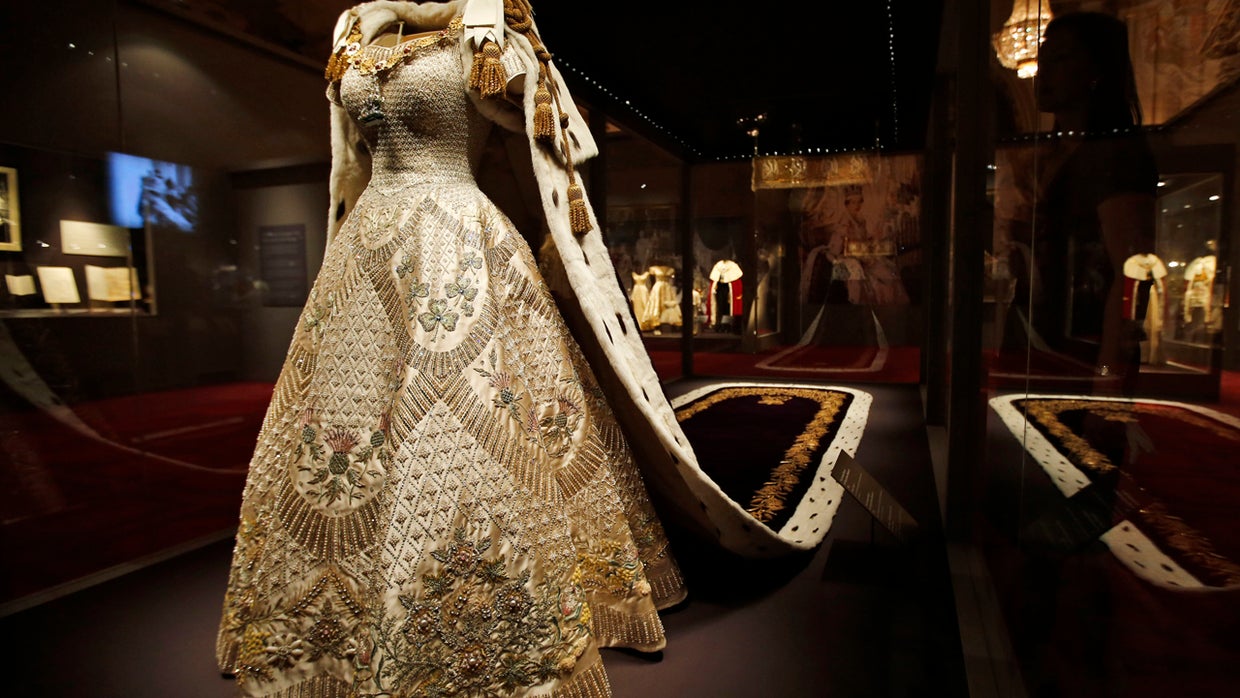 Clothing the king for his large day takes exact planning, and meaning readying the Coronation Vestments, together with "two of probably the most important items worn by the sovereign in the course of the investiture" portion of the traditional coronation ceremony, mentioned De Guitaut, displaying off two golden robes that "have not been worn for 70 years."
When King Charles is topped at London's Westminster Abbey, he'll put on the identical royal robes that his mom, the late Queen Elizabeth II, donned for her coronation in 1953.
A glittering, embroidered gown manufactured from gold silk, referred to as the Supertunica, will likely be worn below the Golden Imperial Mantle, which was first made for King George IV in 1821.
"It is woven from material of gold and embroidered with goldwork embroidery to a design which has a robust custom," mentioned De Guitaut.
The monarch was decided to make his coronation as sustainable as potential, and different historic objects have additionally been dusted off and restored for the event.
"We've obtained this excellent, sustainable, eco-friendly king who's reusing one thing somewhat than having a brand new glove," mentioned Deborah Moore, CEO of Dents Glovemakers.
Charles will put on the identical coronation glove utilized by his grandfather almost a century in the past.
De Guitaut defined that the glove can be "positioned on the king's proper hand in the course of the investiture" on Saturday.
The king may even reuse his grandfather's sword belt, which will likely be positioned across the Supertunica.
The golden robes weigh about 13 kilos collectively, and the king's 9-year-old grandson, Prince George, will assist carry them by Westminster Abbey as Charles walks to his throne for the crowning second.